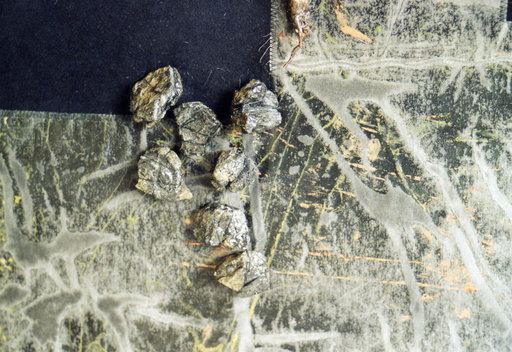 Through my work I want to make people dwell upon the reality hiding in details that surround us. Upon the hidden meaning; the many things which are not visible but still are perceptibly present.
Often I use textile as base material; the material I grew up with. With what I saw my mother working. With what my grandmother already used to work. And which for so many people carries so many associations within.
I show images that carry a story within. That give a suggestion of the image behind that image, and the story that lies behind. For every image I try to find the best fitting form of manifestation. Sometimes this results in (photo)collages and assemblages, often textile appears to be the most suitable.
I work associatively: I focus on a certain detail that pushes on me. That may be a colour, a form, a piece of material. Or an atmosphere, a memory. From that point images arise that, all of them, carry a story within.
I want to invite people by all means to take time to absorb the atmosphere. To calm down to examine the work. The longer you examine it, the more you will see and the richer the story will turn out to be.
I was born in 1964 in Nieuwkuijk and was educated to be a teacher (textile and plastic arts). Since 1999 I work as a visual artist.
For more information about the individual works, click left under the heading GALLERY on the different items, or use this link: http://inevanson.exto.org/kunstwerken.html
Check my YouTube-chanel for moving images of my installations: https://www.youtube.com/channel/UCXKoFWF9KlNG-cyJWoJYY4Q
An interview about my way of working you can read here: http://www.textileartist.org/?p=6111